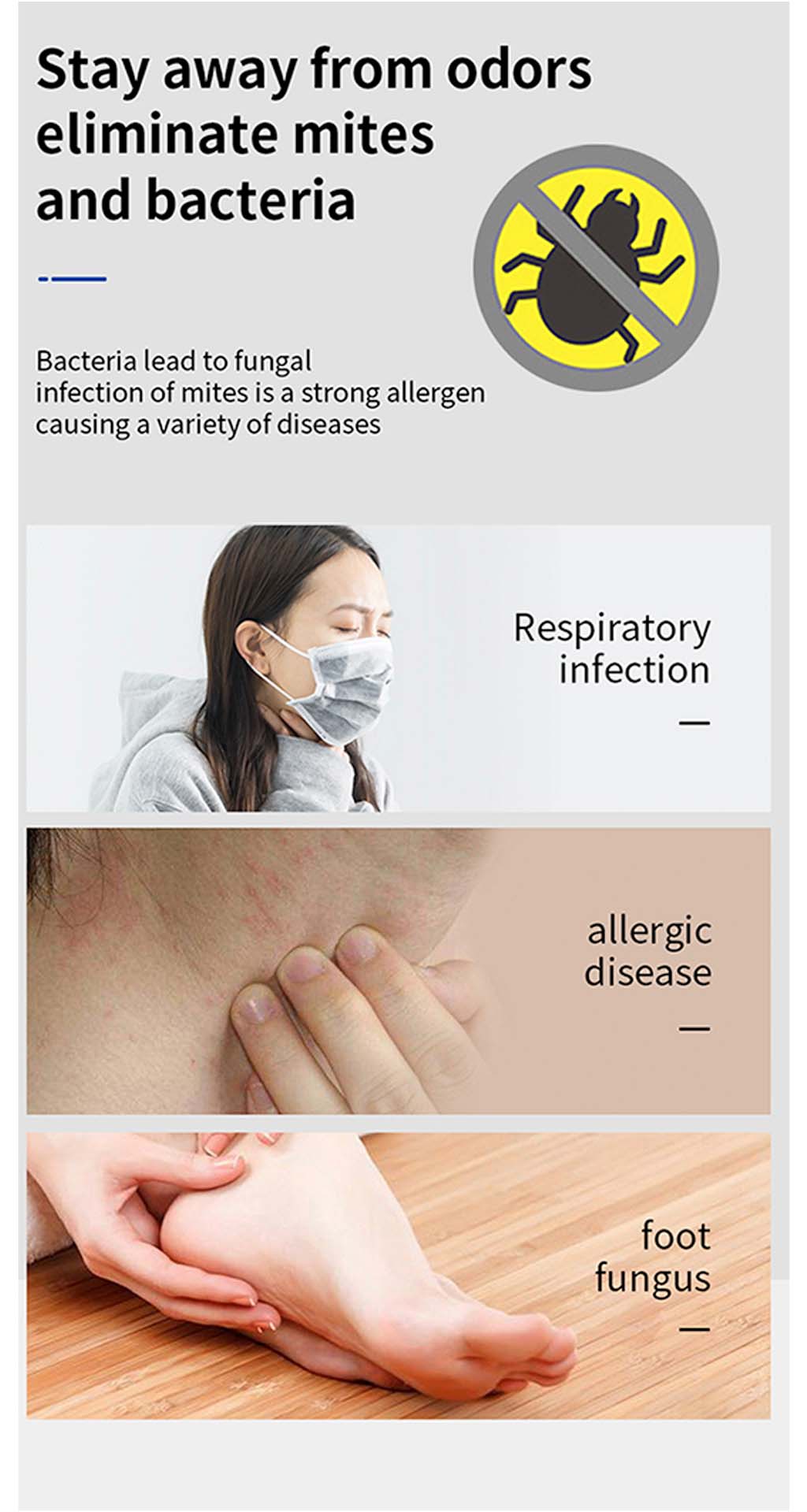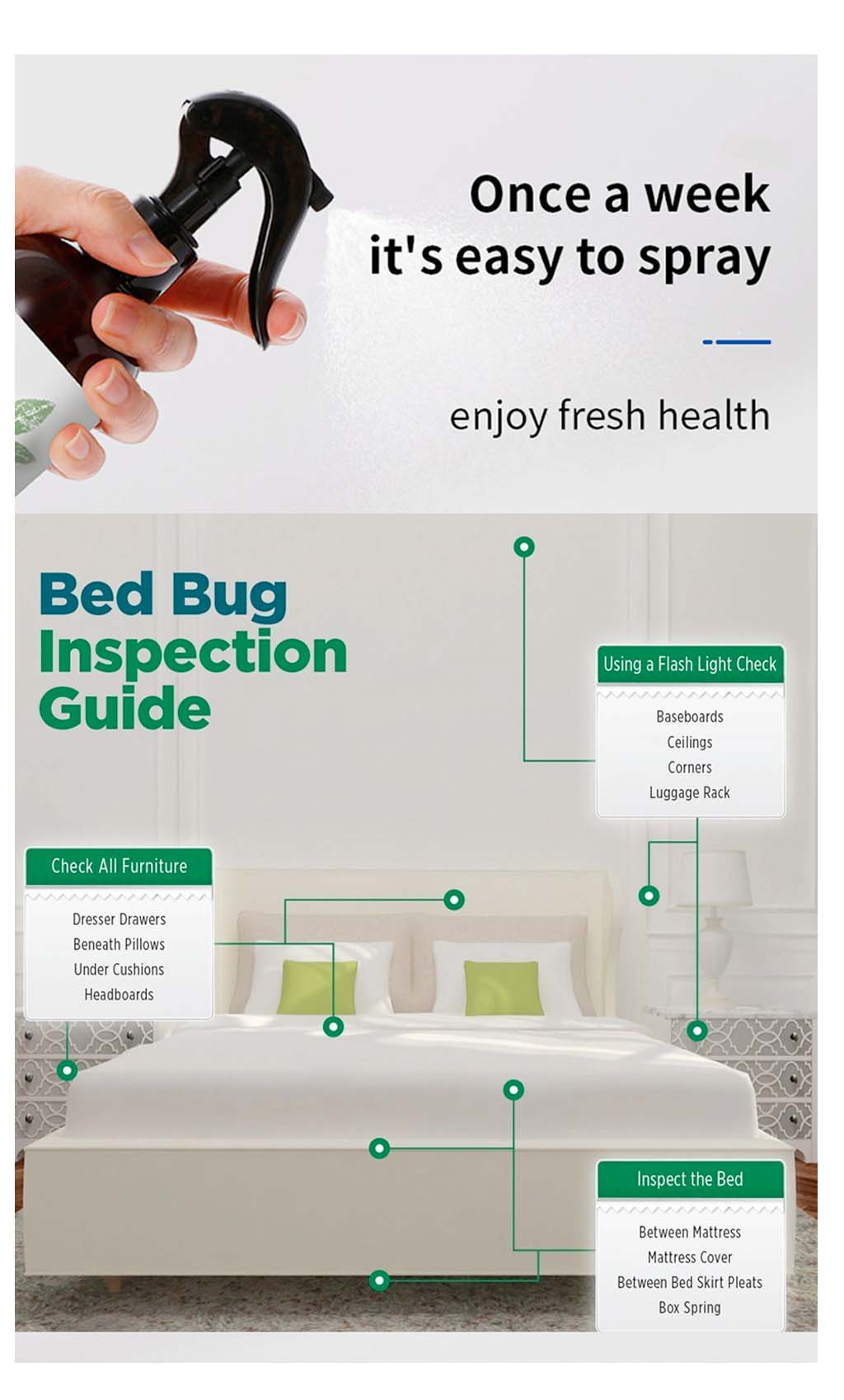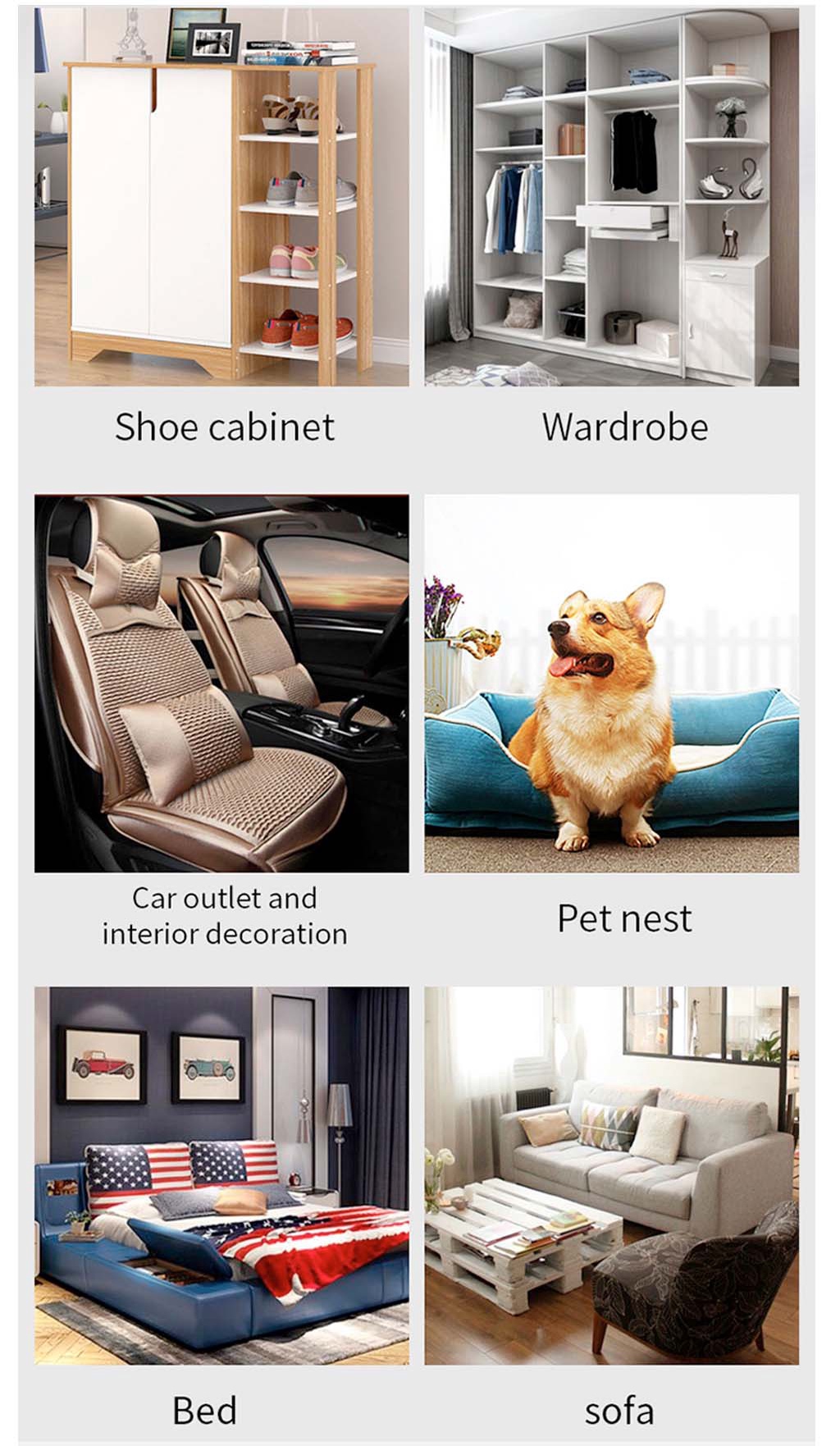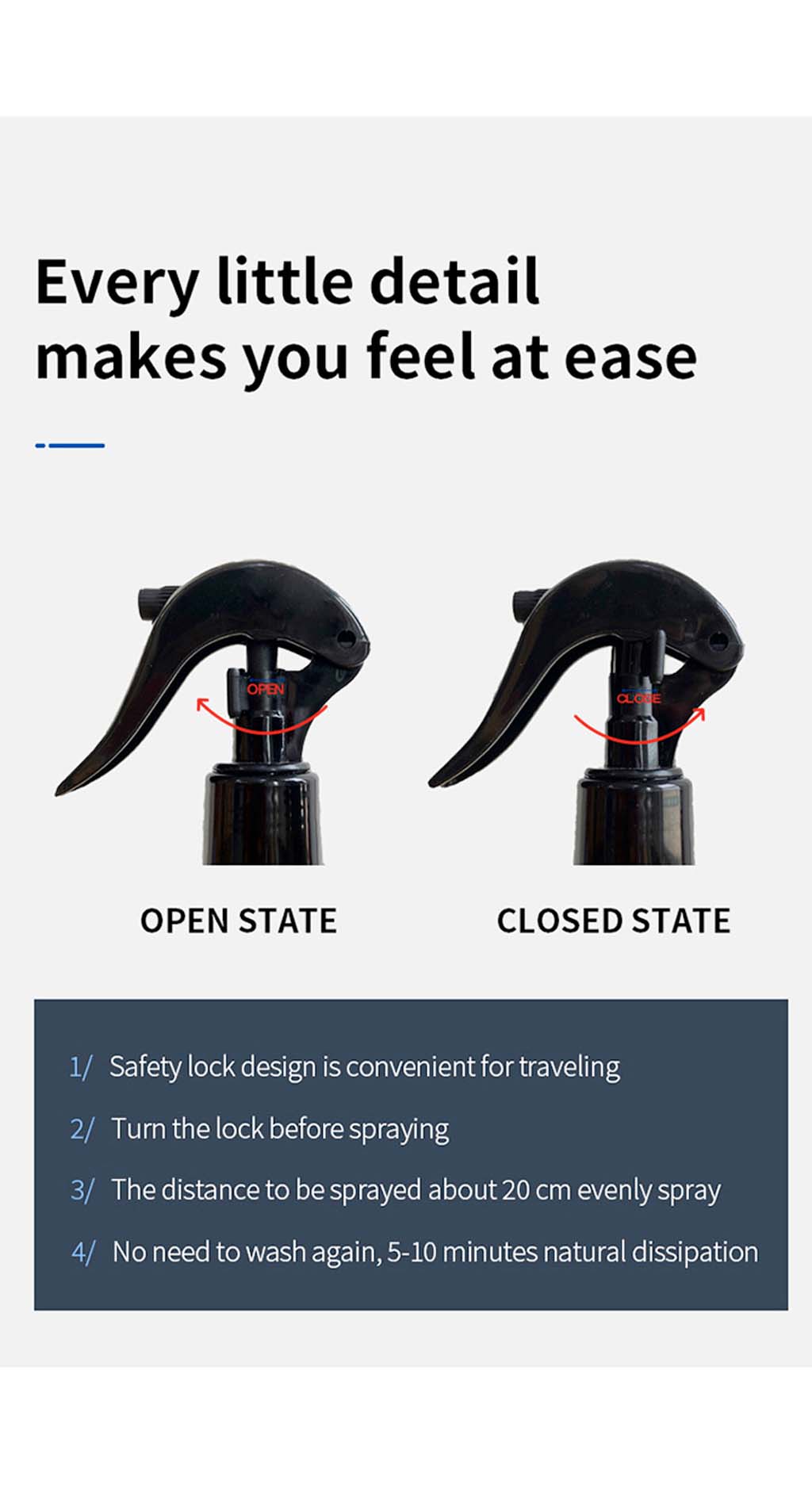 Package included:
Capacity: 310ml (Bottle)
❤(Includes spray tube) Shoots with a spray tube. It can also be used upside down, making it easy to clean
100% Natural Plants Extract
❤EFFECTIVELY ELIMINATES BED BUGS & DUST MITES
Effective in eliminating dust mites, bed bugs, and insects if infested, or acts as prevention
by preventing dust mites, bed bugs infestation and eliminating odor and bacteria
under humid weather for mattresses, pillows, cushions, soft toys, furniture, curtains, and upholstery.
(and all fabric-made materials)
❤INGREDIENT: green pepper, lemongrass, Rangoon creeper, wormwood, and Babu
❤SHELF LIFE - 3 YEARS
❤INSECT-REPELLENT FORMULA This product comes with a unique property with the effect to get rid of harmful pests: e.g, cockroaches, houseflies, bed bugs, etc. acting as an effective insect repellent on surfaces upon application. ELIMINATES ODOUR & KILLS 99.9% GERMS Laboratory tested and certified to be able to kill up to 99.9% of various harmful bacteria. ALL NATURAL, BABY SAFE AND SPECIALLY FORMULATED FOR SENSITIVE SKIN Our ingredients are on the Food and Drug Administration (FDA)'s GRAS (Generally Recognised As Safe) List. It is 100% non-toxic, hence, due to this safety factor, no warning label of any kind is required by any Federal, State, or Municipal Agency. It is safe and harmless to humans and pets of any age, even if it is ingested, inhaled, or absorbed through the skin.
Our products are laboratory tested and certified to B. S EN 1040, JIS Z 2801, and Acute Oral Toxicity Study, which has certified that there is no toxicity of any level to be incurred if the solution is accidentally ingested, hence, making it extremely safe to be used. 15 MINUTES AIR DRY TREATMENT This product has a
quick & easy usage method only requiring you to air dry for up to 15 minutes after treatment.
<Recommended Usage Directions> Spray onto the affected area and air dry.
❤WEEKLY for low-frequency usage items (eg. curtains, carpets, rugs, mats, mattresses)
For prevention: Recommended to spray onto beds, mattresses, sofas, fabrics, pillows, curtains,
upholstery daily to eliminate bacteria & odor kills up to 99.9% of germs!
For the cure: If infested with dust mites, and bed bugs, spray onto the affected area as required until eliminated.
Happy shopping! :)